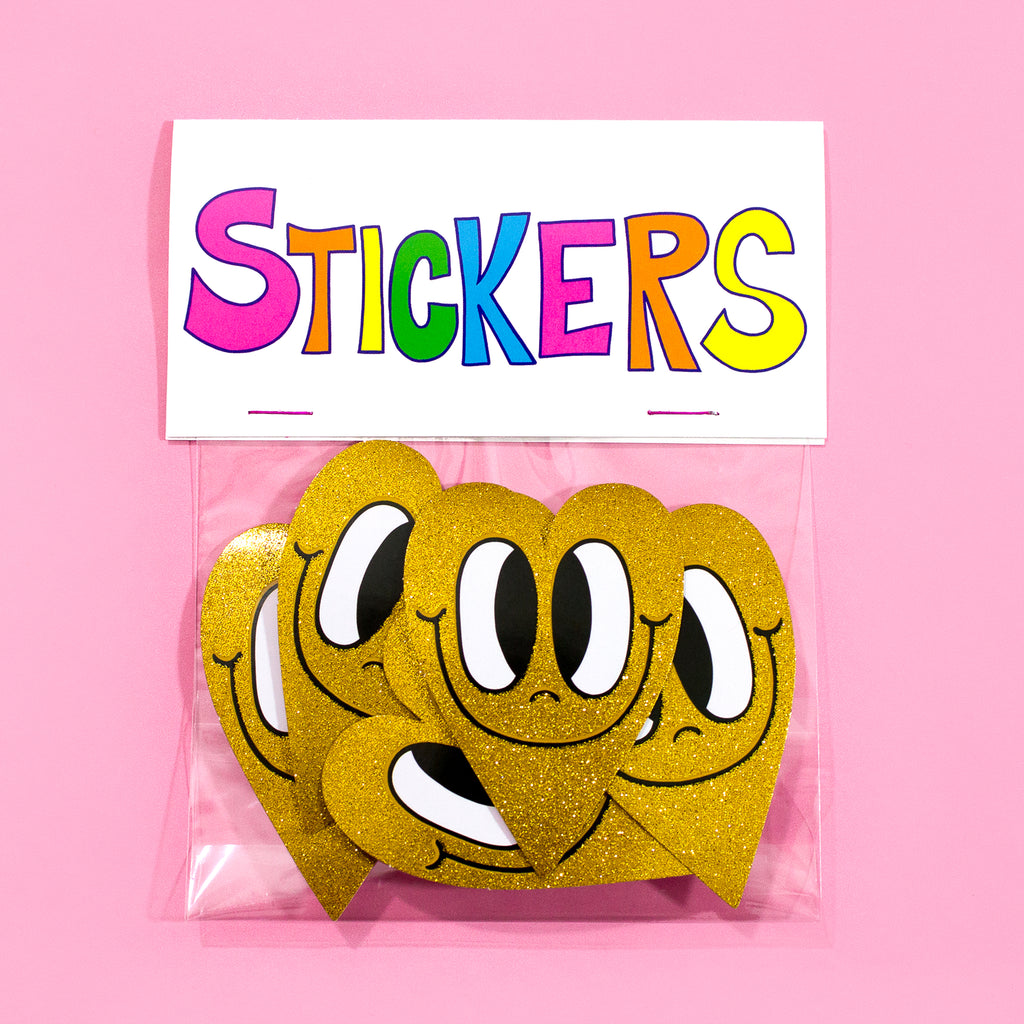 By popular demand, we now offer the Heart of Gold stickers in sets of 5! 
We always include one Heart of Gold sticker FREE with every order but if you're looking to bulk up your collection, you can order your own set to pass out to friends!
Perfect for glitzing up your phone or computer or literally anything. 
Ultra sticky 3" die-cut paper sticker covered in super golden glitter! (That somehow, does not rub off and get everywhere!)